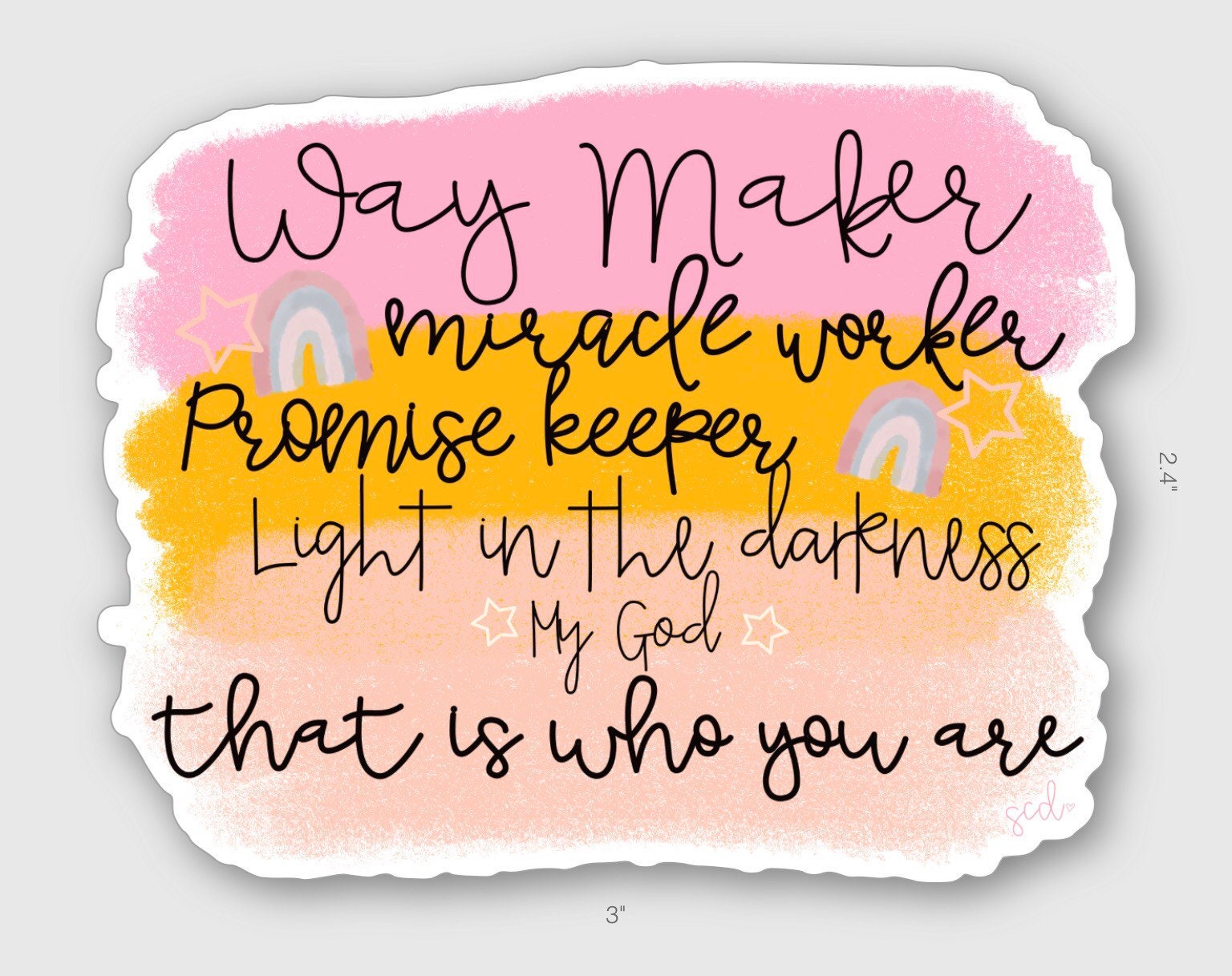 Way Maker Christian Decal
$3.75
Details
You can do all things! I can't wait to help lighten up your day with this decal! Perfect for cars, laptops, water bottles, etc!

Limited quantity available!

I am in the process of moving to a new house! All orders will ship within 2 weeks max! Thank you for your patience!!!

Printed on a white premium adhesive film with a glossy weather resistant laminate to give your stickers a 2-4 year minimum outdoor life.
Full color print
White premium PP film with a permanent adhesive
PET laminate with UV screening to protect from weather and sunlight
2-4 year outdoor life
PVC free product

*Please note that this item will be shipped FREE to you through USPS domestic mail (stamped letter). If you would prefer a tracking number, please purchase the add on in my shop titled "Track My Decal! Shipping Add On"- I will package it up in a mailer & give you the tracking as soon as its sent!
Add On Link:
https://www.etsy.com/SunnySideDesignsCo/listing/988800637/track-my-decal-shipping-add-on?utm_source=Copy&utm_medium=ListingManager&utm_campaign=Share&utm_term=so.lmsm&share_time=1616780685540

This is my art & should not be taken and reproduced in any way.